[Survival] SteveCo Crate #31 - Hulk Set
February 28, 2015, 09:12:42 PM |

: Towelie


SteveCo Crate #31 has been added!
IT contains a hulk themed armor, a iron fence item (knuckle duster), with enchants and a zombie kill tracker (strange weapon, like in tf2), a hulk smash potion and a fail prize.

You can also purchase SteveCo Crates from our premium shop, or get them by voting for our server or just playing (random drops)

http://superfuntime.buycraft.net/category/367643


PS: Starting March 1st, watch out for discounts from the premium shop.


2 comments | Write Comment
---
[Pixelmon] Hardware Upgrade
February 28, 2015, 03:29:32 PM |

: Towelie


We are performing a hardware upgrade for the SFT Pixelmon server in the following days.
We are replacing the standard HDD's with new Intel SSD's for faster file i/o and hopefully less server lag due to world saves and so on.

Stay tuned for more details!


3 comments | Write Comment
---
[Survival] Super Treasure Hunt!
February 28, 2015, 01:04:50 PM |

: Cr1_98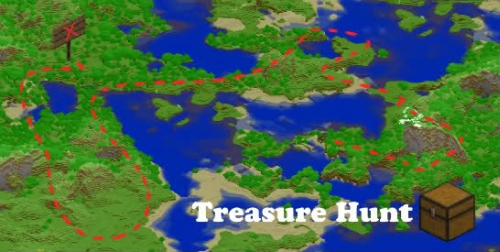 There will be many cool and expensive prizes up for grabs such as money, heads and Steve.co items!
What you will need to bring:
Shovels
Food
Inventory Space
The warp for actual event will be released closer to the time here on this post! So keep checking back for anymore info!
Remeber to have fun and we hope to see you there soon!

~
Lansdiinio
and
Cr1_98
5 comments | Write Comment
---
[GTA Online] Super Fun Time Crew - Active
February 25, 2015, 12:28:44 PM |

: Towelie


Join now -> http://socialclub.rockstargames.com/crew/super_fun_time

We are looking for active members for our GTA Online crew -> Super Fun Time. We currently have 173 members, and I have completely re-done the hierarchy so that active next-gen players will be always online on Xbox One or PS4.
Why join Super Fun Time Crew? Because we have a lot of members, we do fun things together on both platforms, and when heists come, you will have a stable and dependable crew to play with.

We are currently making a Skype Group for the crew, if you are in the crew and want to join it, contact me or any of the group's commisioners.
In a dog eat dog world, our crew members are loyal and they will help you if you are in a tight spot. Hunted by players? Can't seem to have any fun due to people killing you over and over again? Fear not, our crew members will come to your rescue! (we only ask that you do the same when needed)


7 comments | Write Comment