[Survival] Holiday Gift Exchange
10 hours ago |

: djkirsh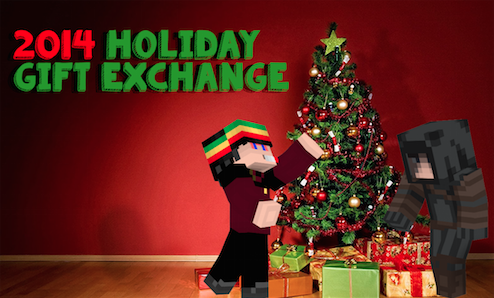 ---

The holiday gift exchange is finally here and will be open until the New Year! There was a delay this year because of the world reset.

To give a gift, go to /warp SFTChristmas and go under the tree. Find an empty chest, put...


1 comment | Write Comment
---
[DayZ] Let's play DayZ Epoch Panthera
December 19, 2014, 09:43:14 PM |

: Towelie


Come play some DayZ Epoch Panthera with us!

Server IP: 216.244.80.202:3301

NOTE: Seems that currently DayZ Commander gets stuck downloading DayZ Epoch Panthera. I have made a workaround: Get this archive and unzip its contents in the arma 2 oa folder (you should know where that is, if not, wait for DayZ commander to work again). Zip -> https:/...


1 comment | Write Comment
---
[Survival] SFTMMO level cap increased to 200
December 19, 2014, 09:27:56 PM |

: Towelie


We have increased the SFTMMO level cap to 200 by popular demand!
You can now increase your skills even further! Good luck and have fun!




4 comments | Write Comment
---
SFT Community Feedback Q42014 - Results
December 19, 2014, 07:46:54 PM |

: Towelie


I'd like to post a summary of the results of the Community Feedback for Q42014 that I have asked you to fill in a while ago.

Who are the people who answered our survey?
- 90% of the respondents play on Survival, 31% on factions, 26% on Other servers and 23% on Pixelmon
- They vote between 0 and 50 times / week


What did they think?
- 74% of t...


1 comment | Write Comment