[Giveaway] 2x Running with Rifles
December 21, 2014, 11:16:05 PM |

: mordalthunder


I am giving away 2x the game Running with rifles





RUNNING WITH RIFLES is a top-down tactical shooter with some open-world RPG elements.
In RWR, you join the ranks of an army as a common soldier, just like the thousands around you. To your superiors, you're nothing but cannon fodder...
...


16 comments | Write Comment
---
[Survival] World reset & No more godmode
December 21, 2014, 04:44:06 PM |

: Towelie


The world has been reset! The old World1 is now /w2 and we have a brand new world (/w1) full of 1.8 items and blocks.

Also, as of this moment, god mode permissions were removed from all non-staff players, including sponsors and players that paid for it. We are currently debating a way to make it up to you, so it is most likely that you will receive items/money or some perms in...


37 comments | Write Comment
---
[Teaser] Spawn town!
December 20, 2014, 01:27:46 PM |

: Green_Giant


Greetings Super Fun Time!

The Architect team would like to give you a little teaser on our now spawn town for the world reset. The spawn was built by

camster65

,

diggydogck

and I. Anyway, without further ado, here is a short video made by

Katoon123

showcasing some of the spawn. Enjoy!


22 comments | Write Comment
---
[Survival] Holiday Gift Exchange
December 20, 2014, 03:36:45 AM |

: djkirsh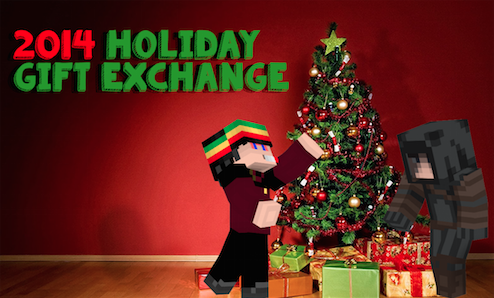 ---

The holiday gift exchange is finally here and will be open until the New Year! There was a delay this year because of the world reset.

To give a gift, go to /warp SFTChristmas and go under the tree. Find an empty chest, put...


1 comment | Write Comment